Kyber Digital team
What Angie's List Rebrand Means for Contractors
Updated: Jun 7, 2022
Historically, contractors have used lead generator services like Angie's List, in addition to other services like HomeAdvisor, NextDoor, and Buzz, to find potential customers and market their businesses.
However, these platforms don't always have the contractor or the customer's best interest in mind.
For these reasons and the fact that companies like Angie's List typically charge contractors hefty fees for leads, we recommend avoiding these services.
However, in 2021, Angie's List went through a rebrand. Now they are known as just Angi.
So, what does this rebrand mean for contractors? And should you now use the service?
Read on to find out!
What is Angi and Why the Rebrand?


Previously known as Angie's List, Angi is an online marketplace where businesses and contracting services for home improvement can create a listing and advertise their services to local customers.
According to their Terms of Use version 3.0 (effective March 17, 2021), "Angie's List, Inc. d/b/a Angi ("Angi") helps consumers research, hire, rate, and review a variety of service contractors and health-related professionals (collectively, "Service Providers")."
After bringing on a new CEO in early 2021, the company has made some major moves. What you need to know is that Angie's List is now just Angi, the corporate name Angi Homeservices has dropped the 'Homeservices' and is just Angi, and HomeAdvisor is now HomeAdvisor, powered by Angi.
Sure, you may think that you don't really need to know any of this but it does play a role in how your contractor listing on Angi is determined.
Angi is a subsidiary of HomeStars, HomeAdvisor, Angie's List, and Handy (among others), and this affects the company's pricing model.
So what is with the rebrand?
For contractors, nothing has changed. The rebrand to Angi was a move to simplify the service provided and move away from the idea that they are simply a list (when in fact, they are much more than just a list).
Other rebranded elements cater to a younger generation, who prefer to access services from their mobile device.
Marketing and Lead Gen Through Angi Homeservices


Contractors have long used sites like HomeAdvisor and Angie's List to grow their business. For up-and-coming businesses, and maybe those struggling to get referrals, these companies were a godsend.
It also made it easier for new customers to find contractors (which can be notoriously hard).
However, over the years, the company shifted its major selling point, lead acquisition, to behind a paywall, and something that contractors now have to pay to access.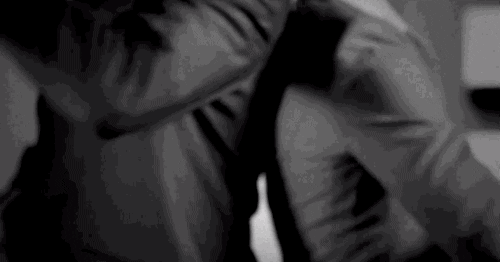 They've also created additional hoops for SMBs or contractors to jump through just to get noticed. Listings can advertise with Angi, but they have to pay a monthly fee for the service.
Angi will charge them every time they flash their name to a customer, no matter if it works or not. And the charges can be up to $100 per incident.
Businesses are often ranked based on job quality and can be reviewed by every customer that uses their services through the platform.
So while the site can be extremely useful for acquiring leads, it has also become a competitive and expensive marketplace.
Home Much Does Angi Cost


There are a decent amount of costs that come with listing your business publicly on Angi. These have not changed from the rebrand, from what we can tell.
Contractors don't seem to be forced to run special Angi discounts with a branded copy (like they used to), but they must pay high prices for advertising, their annual fee, for every lead, and potentially more.
To start, contractors have to pay an annual fee of $350 to list their company on Angi.
Lead Capture Program


As a lead-generation site, if you want to connect to possible clients directly, contractors will have to pay $15 to $20 per lead. Some leads can cost $50 or more.
This cost will depend on the market. So watch out for markets that charge up to $80 to $100 per lead.
In reality, contractors are getting double charged since Angi still sells HomeAdvisor. The company also relies on a third-generation platform, which doesn't always work in the contractor's primary location.
Advertising Program


To advertise on Angi, the contractor must meet a certain level of eligibility and they must pay an Advertising Fee.
The eligibility criteria for the advertising program include:
A minimum of a 3.0-star rating (defined by Angi)

Timely payment of invoices (no past-due balances)

Maintain applicable licensure for services advertised

Pass Angi criminal background screening, with some exceptions

Meet "any other" requirements
Accessing advertising or deals requires that you speak with a customer success manager, as well.
In addition to paying a regular fee, contractors are limited in when they can offer Deals. In order to offer Deals, contractors must pay for advertisements. In fact, "Advertisors" (a.k.a., the contractors) must spend at least $3,000 in annual Advertising Fees in order to offer Deals.
Deals are different from coupons. Contractors can issue coupons directly to customers in their advertisements.
However, deals are dished out by Angi and listed on the contractor's profile page once it is activated. Since deals are controlled by Angi, then contractors have limited say in this regard.
The Terms also state that Angi is allowed to promote deals to consumers in the ways that they want, including targeted emails, without limitation.
It's important that contractors read the fine print as well. In order to continue to operate in this program, they must ensure to comply with the arbitration, conflict resolution, and to return consumer communication (within two business days of the first notification of a claimed offer, etcetera.
So while these may be standard in some regard, your profile may be flagged and unable to complete advertising for something as simple as not following up in the requisite two days.
Privacy Policy


While maybe not directly affecting the pricing, Angi businesses must authorize the collection and unlimited sharing of their personal information with affiliates HomeAdvisor, Handy, and IAC/InteractiveCorp.
This might include consumer reviews and ratings, details regarding advertising, screening info, licensing status, and more.
While it's not upfront about what the affiliates do with that information, it could affect how your company is represented on Angi and affiliate sites and the number of offers you receive, as well as limited control over your personal information.
In signing on for an advertising relationship, contractors relinquish some control over their personal assets, such as their trademark, logo, and other information.
This is for use in coupons, deals, and so on, but they are granted a limited non-exclusive right to reproduce and distribute creative materials with that media on it.
Should You Get Back On Angi?


So should your business get back on Angi? The quick answer to this is—no!
Angi continues to charge exorbitant prices simply for accessing leads or getting your name listed on their main site.
In general, advertising or marketing on Angi is too costly for businesses.
While Angi is a site dedicated to this industry, the cost per acquisition is not worth it. It is actually higher when calculating the annual fee, potential advertising costs (which can be hard to estimate), the time it takes to build up to offering advertising or deals, and the cost to pay for the lead.
You can really be investing this money in Facebook ads or Google ads, which gives you more control over how you want to spend your money and you have access to all your leads! Facebook ads and Google ads might cost $44-$80 per acquisition, but this is usually getting you sales or sales qualified leads, as opposed to strictly leads (which is all Angi is doing).
Kyber Courses
343 Harbor View
Forked River, NJ
08731
(215) 305-8769
https://www.kybercourses.com/
If you or someone you know is interested in learning how to do their own marketing, book a call here to discuss if Kyber Courses program is a good fit for your business!