Kyber Digital team
How to Earn a Homeowner's Trust as a Home Improvement Residential Contract
As a residential home improvement contractor looking for leads, how do you earn a homeowner's trust?
It's not easy. It requires building a relationship and proving you're an expert.
How can you convince them? In this blog, we'll talk about how to show your expertise in the industry and become a trusted contractor for residential construction projects.
7 Easy Ways to Build Trust with Homeowners


When a house requires repairs or renovations, homeowners sometimes don't know what to do or where to turn for help.
As a result, they often try someone who has done work on the property before because they knew them. Or, they may ask family or friends that have had similar work done for a referral.
Many homeowners are looking for a contractor that they can trust to do the work on their homes. It's essential to build this relationship with your customers to keep them coming back for more jobs so that you won't lose any business from bad reviews or word-of-mouth.
Here are some ways you can get started:
1. Promote Your Work Online
The internet is a place where most people turn to find information on any topic. It's also a place where people constantly watch, judge, and share their thoughts with others.
If you're in the residential contracting business, it's essential to be active online so that potential customers know about your services.
This might include:
An engaging social media presence

Educational videos posted on Youtube showing your expertise or solving common homeowner issues

An appealing, mobile-friendly website will help to increase customer trust
The average person spends 145 minutes every day browsing through social media sites such as Facebook or Twitter. This means that if you want to get more exposure for your business, then this is one of the best places to start!
Be sure to set up profiles for all of these sites so that you have an active presence online when a potential client searches you.
Post videos of your before and afters, high-quality photos of past projects, and highlight any area of expertise and specialized education or training you have.
You will also want to be clear that the jobs you have completed have been local so that potential customers know that you are based in the area.
2. Earn Badges of Trust Online or Certifications
Another way to earn trust is through badges.
Third-party sites like Google and HomeAdvisor offer you the chance to be verified as a trusted business:
Google Guarantee badge: The Google Guarantee badge is a way for Google to show users the businesses that they deem to be trustworthy.
The Google Guarantee badge is awarded to companies that pass a stringent qualification and screening process; both require an online application process with strict criteria for approval.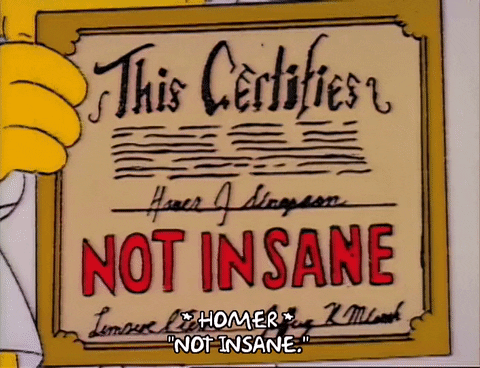 Once approved, participating business owners can prominently display this golden seal so that potential customers know who meets all standards and are verified by trusted Google experts.
If the customer arrives at your business through Local Services Ads, Google may reimburse a customer who is not happy with a service.
HomeAdvisor badges: HomeAdvisor offers different levels of earned badges that you may display on your website and HomeAdvisor profile page.
These include Top Rated Pro, Elite Service Pro, Best of HomeAdvisor, and a Seal of Approval. Most of the badges are based on your reviews and time on the app.
HomeAdvisor's Seal of Approval is very similar to the Google Guarantee badge and means that your business has gone through a screening and approval process and that you have passed a background check.
3. Underpromise and Overdeliver
Another critical step in building trust with a homeowner is to keep your promises—don't overpromise anything that you cannot deliver, and always make sure the customer is informed about what they're paying for before starting a job.
You may feel eager about a job, especially if you are just starting on your own. However, you will need testimonials and reviews to secure future jobs, so don't set expectations you can't meet.
The bonus to this? Your clients will be happy when you overdeliver.
4. Provide Great Service
Strive to give great customer service every time someone contacts you about a job. Treat all customers like VIPs because everyone wants to feel special when doing business with someone new!
In today's society, it is not enough to simply provide good service. To get repeat customers and word-of-mouth referrals for your business, you need to make the customer experience a memorable one. You can achieve this by being friendly and courteous.
When someone is taking a chance on your services, they deserve to be treated with kindness and respect—after all, they are paying you!
Even if home improvement is your forte, your customer service will need to become paramount to earn recommendations and trust. The old adage "the customer is always right" still holds true so treat every client as if they were royalty!
You may also want to offer consultative services; this can help earn trust as not everyone knows what their home needs to become more efficient or what types of materials are appropriate for their style of house or location.
5. Incentivize Action
As a contractor, you know the importance of incentivizing action by providing a discount today. However, it is important not to be pushy about booking your services immediately.
Being upfront with your potential customers and acknowledging that they are likely to price shop will build rapport. After this, let them know that you have a limited-time discount. For instance, you can offer your customers upfront savings now for their next project if they book within a week.
Not only are you giving homeowners a sense of urgency without pushing, but you are also offering a chance to save money on home improvements (which rarely happens)!
Offering a finance program can open your business up to homeowners who do not have the cash available to pay for home improvements upfront, but be sure to grasp how the program works before you start to use it in your practice.
6. Be Clear About Each Project
Since the residential home improvement industry is highly competitive, if you want to stay on top and unmatched, you need to provide potential clients with what they want. This means an accurate written estimate of the project costs with all details included in writing before starting work.
This will give your clients something to refer to and ensures that you are paid accordingly. Making your clients happy will help them refer you out more often and keep them coming back for future projects.
Plus, if a homeowner is price shopping around for contractors, you want to be more affordable than your competitors, so they choose you in the first place.
When quoting a price, let the customer know what goes into the job and how much everything is going to cost from start to finish (including any subcontractors or materials) so there are no surprises later on.
You can streamline your process using a system like Housecall Pro to book clients, create estimates, and invoices, take notes, and even accept payments.
7. Be Courteous and Respectful Of Clients' Homes At All Times
Home renovation projects can be a lot of hard work, but the payoff is worth it. For contractors, providing good service to home renovation clients and making sure they are happy with their project goes hand-in-hand with getting repeat business.
When contractors offer excellent customer service from start to finish, it makes for a highly satisfying experience all around. In addition to providing excellent customer service, you should be mindful of how you are treating a client's home.
Move furniture with care and ask questions. Showing respect to a client and their home will go a long way toward customer satisfaction and trust-building.
Earning a Homeowner's Trust


To show the homeowner that they can have trust in you before they hire you to do any work on their home:
1. Talk to them about your credentials and how long you've been in business.
2. Share any educational videos or photos of your past work so they can see what a professional job looks like.
3. Share testimonials or reviews from other homeowners who have had a great experience working with you.
In the end, it's all about building trust with your potential clients. That takes time and consistency. The more you put in upfront, the better off you will be for long-term success as a home improvement contractor!
Rationale


Many homeowners are looking for a contractor that they can trust to do the work on their homes.
7 simple ways to build trust are:
Being present online

Earning trust badges

Underpromising and overdelivering

Providing great service

Being clear about each project

Being courteous and respectful
To show the homeowner that they can have trust in you before they hire you to do any work on their home:
Talk to them about your credentials

Share any educational videos or photos of your past work

Share positive testimonials or reviews
By building trust, your customers will keep coming back for more and you'll gain great referrals!
Kyber Courses
343 Harbor View
Forked River, NJ
08731
(215) 305-8769
Contact Kyber Courses today to discover how to reach your target audience. We can help you grow your audience so you can get the conversions you desire and the brand loyalty you deserve.