Kyber Digital team
7 Things You Can Do to Improve Your Google My Business Ranking
Updated: Jun 7, 2022
Having a local business ranked highly on Google Search can mean the difference between that business's success and failure.
That is why it is crucial that companies target visibility on Google as a priority.
There are several ways to become more visible to potential customers, and one of them is optimizing your Google My Business (GMB) profile so that it ranks higher on Google Search engines.
Read on to learn how you can leverage location-based marketing and improve your Google rankings in 2021.
What is Google My Business?


Your Business Profile, which is the name Google gives your business listing, is what potential customers will find when they search for local businesses (like yours) in Google Search.
Your Business Profile gives searchers your business details, such as location, contact information, reviews, and hours of business, which means that prospective customers can quickly discover you, learn about your product or service, and engage with you and your brand.
A Google My Business account is used to maintain ownership of your Business Profile.
When you use your Google My Business, you will obtain the rights to manage and use free features to help increase your Google presence.
Just how effective is GMB? Almost 70% of smartphone users are more likely to buy from companies that use location customization for their mobile sites or apps.
If you are thorough in filling in your GMB listing, you will effectively use an incredible marketing tool.
GMB is an excellent SEO strategy that is separate from your website but can be more visible and will be the first view of your business that potential customers get.
Google My Business is easy to use and allows business owners to manage their online search engine presence by increasing the likelihood of ranking first in a location-based search on Google and Google Maps.
Google algorithms allocate local rankings after considering three attributes:
Distance: Google uses your GPS location to find you and make recommendations based on this unless you first specify a different location.

Prominence: Google search results frequently mirror your online presence. Use of social media posts, linked blog posts, and customer reviews will help.

Relevance: Complete your profile accurately and use absolute terms and local keywords to help increase your Google ranking.
Using GMB does not mean that you should neglect your website (in fact, you need to update your website so that your leads from your GMB can convert).
7 Ways to Optimize Your Business Profile to Increase Local Rankings


Using GMB in addition to your website is a free and easy way to increase your local visibility. When someone in the area searches for your product or service, they will see your business and its information, and navigate to your website to book a service or buy something.
Take a second to Google your industry. If you are not showing up in the relevant searches in your area, then you probably need to optimize your Google My Business account.
Here are 7 ways to optimize your free Google My Business profile to increase local rankings.
1. Check Your Information


Your profile needs to be accurate. That means anytime you change anything major details about your company, change it on your Business Profile as well.
First, check your hours of operation. Do you have summer hours that are different from your winter hours? Modify them on your profile. Have you recently started opening later? Change your business hours to reflect your true business operating house. There is nothing worse for a customer than arriving at a business that a location search shows as open, only to find it closed.
Next, ensure that the services you provide at your location are listed.
A customer that has searched for a particular service and found it listed at your location expects to find that when they walk in your door.
On the other hand, if you have services available at your business that are not listed, you miss out on potential sales if they aren't listed.
And finally, ensure that your business is listed in the correct business category.
Checking for accuracy and completion will increase the chance that your business will appear in a location-based search. You should also ensure that your website accurately reflects the information listed on your GMB profile. This is all part of a good local SEO strategy.
2. Be Consistent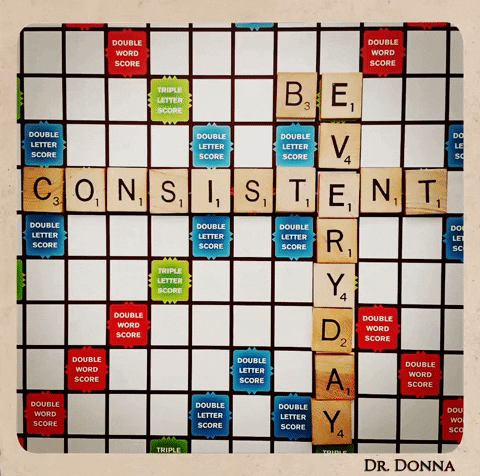 One thing that goes into the algorithms that create the rankings on Google is a businesses' trustworthiness.
One way it decides how trustworthy you are is how consistent the information listed on your GMB profile is with how your business appears on the web.
For instance, if your business name is "Lakeshore Jewelry and Watch Repair," your business name on Google My Business must precisely match this.
Then verify that your social media profiles and website; even customer review websites should match the name exactly.


3. Check Your Location


Since this is location-based, your location address must match the coordinates listed on Google Maps.
A local number will also increase the likelihood that you will rank higher in the results.
A customer will choose your business over another that uses a call center phone number. Google is more apt to recognize a local number with a local area code as legitimate because toll-free (800 or 877) are often used for spam.
If your business uses call tracking, you can track how successful your GMB listing is by listing the tracked number first and your main number as a secondary contact. This will allow you to track calls from your GMB and Google will still recognize your main number as matching your other web presence.
4. Post Your Hours of Operation


GMB will show whether your business is open or closed. It even states when you are opening or closing soon.
Staying on top of updating your business hours is one of the ways that the Google algorithm views you as an active business, and in turn, this helps improve your ranking.
When you complete your Google My Business profile, you need to list your regular operating hours and list your holiday operating hours. Without accurate or updated information, Google will tell searchers that your business may be closed.
5. Craft a Business Description


Your GMB listing should give searchers an idea of the services or products your business provides. This will help potential customers decide if you are worth finding and can mean the difference between choosing you and choosing the next listing on the map.
Ensure that the description is similar to your branding and keyword-rich to help promote your GMB listing. Your ranking also takes into account your services or products, so don't skip this step.
6. Maintain and Respond to Your Reviews


Most people rely on customer reviews before purchasing a product or using a service.
Reviews are crucial to your businesses' success, and when they are good reviews, you can almost guarantee an increase in customers.
Responding to reviews is a great way to engage with your customer and get an idea of who your average customer is and what they want.
Google My Business recommends that businesses request reviews and that they respond to them. Doing so will help to improve your business rank.
7. Add Engaging Content


Your GMB profile listing can contain content, so take advantage of this feature. You can choose to create buttons with a call to action such as "Buy Now" or "Get Offer."
You can also upload photos to your Google My Business listing. Doing so will show Google that you are active and will increase your ranking. Google will also show your images in the local search results, which customers love.


Kyber Courses


To use GMB to its full potential, the information for your business needs to be correct and complete. If you are ranking lower than you would like, ensure that the information in your GMB is engaging, as well. This is especially true since Google changed its local ranking algorithm.
Using the correct combination of accurate data and interesting content (like tailored directory links, more reviews, and citations) will be crucial to improving your ranking.
We here at Kyber Courses know how busy business owners are. While you are busy with your business operations, we are here to help your Google My Business ranking improve.
Along with helping your SEO and other marketing efforts, we can improve your web presence. Let's work together to get your business to where it belongs—on top!


Kyber Courses
343 Harbor View
Forked River, NJ
08731
(215) 305-8769
https://www.kybercourses.com/
If you or someone you know is interested in learning how to do their own marketing, book a call here to discuss if Kyber Courses program is a good fit for your business!